[Temp beta] Clean Pathfinding 2 for RimWorld
Here you can download [Temp beta] Clean Pathfinding 2 mod for RimWorld. Its full description is below. Visit our blog to find out how to install the mod.
The content of the mod has been downloaded and repackaged without any changes from the original source. We are not responsible for technical problems of the game or mod, but we guarantee the absence of malicious code
Author: Owlchemist
Size (unpacked): 0.099 MB
Updated: Dec 27 @ 11:17pm
This is a beta build for the next version of Clean Pathfinding. It will be taken down once it looks stable and made available on the main branch.


---
New features
Net gain performance: Through a number of optimizations described below, this mod is now net-positive on performance.


Doorpathing: Allows you to designate some doors as having a higher perceived pathing cost than others. This can help prevent pawns from walking through sensitive rooms such as bedrooms or freezers, or using the non-main entrance.


Major optimizations: As well as applying new optimizations to the cost adjuster, its tendency to be negatively impacted by other mods has been resolved.


Optimized colliders: An optional patch to optimize vanilla's pawn collider code (pawns bumping into other pawns). Works the same as before, just on a smarter logic loop.


Wander tuning: Adjust how often wandering pawns (including animals and wildlife) wander from spot to spot, allowing performance starved users to tone down their AI costs.


Dialed in defaults: The default values have been finely tuned for performance, and the way road attraction works has been changed to be more versatile.
Stable version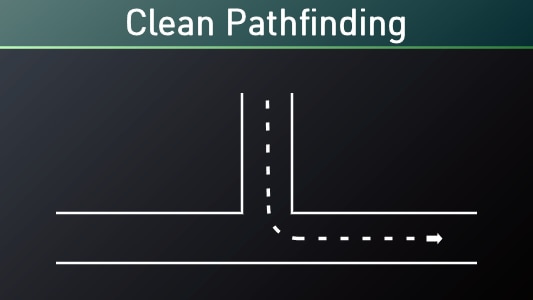 Download
---