!! 00 FW 无尽群星框架 [已废弃] for Stellaris
Here you can download !! 00 FW 无尽群星框架 [已废弃] mod for Stellaris. Its full description is below. Visit our blog to find out how to install the mod.
The content of the mod has been downloaded and repackaged without any changes from the original source. We are not responsible for technical problems of the game or mod, but we guarantee the absence of malicious code
Author: Infini7ϵ
Size (unpacked): 118.946 MB
Updated: 24 Feb, 2021 @ 10:04am
Tags: Gameplay
Required mods:
UI Overhaul Dynamic
These mods are required for the current mod to work correctly.
Infinite Stellaris Modmenu and Framework
无尽群星MOD设置面板
如果你喜欢我的mod请务必 点赞 收藏 奖励!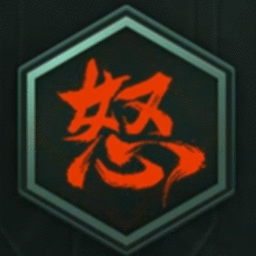 排序参考/ Suggested Load Order
0-!! 00 Infinite Stellaris Framework
1-00 Performance Statistics
2-00 Performance Plus (Optimize late game)
3-!! 00 Performance: Pop Manager
4-Starnet AI (SAI)
5-00 Performance SAI (patch)
简介
本mod包含两部分内容:
---modmenu面板, 一个带有动态按钮并支持大量其他mod的独立mod设置管理面板
---无尽群星框架与原创内容, 作为所有无尽系列子mod和无尽整合的基础
其中框架部分可以在游戏开始时选择关闭, 不会对游戏其他部分与兼容性产生任何影响.
Modmenu 部分
所有Mod设置面板联动mod可在这个合集找到
已集成的兼容补丁:
---
!habitable Structures Patch
---
!!Universal Modifier Patch
---
!!!Universal Resource Patch
---
define_fix
---
神秘堡垒bug修复
已集成功能(可取代以下mod):
---AutoBuild (only space stations)
---
Automatic Station Builders
---Auto Explore
---
Auto Auto-Explore
---!! 00 Performance Statistics Standalone
---00 Dismantle Megastructures
---!! All-Seeing Eye
---Mod menu
---PJs :: Relic Wars
---Demilitarize
设置面板支持以下MOD
<请注意,设置面板支持此mod意味着它与无尽群星框架和设置面板兼容, 不意味着它与其他无尽群星合集的mod兼容或者无尽群星子mod兼容.>
---
[All sub mods of Infinite Stellaris]
---[Zer0's Infinity Stones: Redux]
---[At War: Defense Platform Longevity]
---[Terraforming Candidate Finder]
---[AutoBuild (only space stations)]
---[Board That Ship!]
---[The Empty Vagrant]
---[STAR WARS:EXECUTOR AND KUAT]
---[Warship Girls R And MIST Species]
---[1st Liberation Manual:The Empire in fallen]
---[Dynamic Difficulty - Ultimate Customization]
---[More Events Mod]
---[Extra Ship Components]
---[Ancient Cache of Technologies]
---[Sin of the Fallen Empires]
---[Ruler Level System]
---[Crisis Manager - End-Game Edition
---[A Deadly Tempest]
---[The Galactic University]
---[Fleet Transfer Mod]
---[Human Fallen Empires]
---[Gigastructural Engineering & More]
---[Unique Ascension Perks]
---[Pantheons of the Void]
---
Infinite Stellaris Frameworks part/ 无尽群星框架部分
Attention: Almost all original contents can be disabled during the game or in the start
注意: 大部分原创内容可在游戏中或游戏开始关闭
[English translator]
-Game parameters
---The upper limit of some games has been increased, supporting 250 times natural disasters, allowing more empires/fallen empires to be set
-7 new map modes
---Fleet/Scientific Research/Relics/Border Relations/ Claims/Competition/Fallen Empire
-New war mode<optional>:
---Compete for holy relics, you can seize 1 or more holy relics, currently only the original holy relics
---Open the border, allowing hostile empires to be unable to close the border to you for a long time
---Disarming, pacifist dedicated, demilitarizing threatening targets
-Technology<Optional>:
---Starting Technology: Automatic Discovery
---Weapon technology linkage: After completing some weapon technologies, you can immediately obtain other weapon technologies of the same level and type. For example, ACOT Alpha Laser can unlock ESC's Aurora Aurora and other LV6 laser weapons
-Auxiliary system <optional>:
---The desire of the stars and the sea, get the artifact
Infinite Star Monument
and 6 desire points, consume different desire points to get the war buff
Great Expedition
or start the planetary decision to increase the population Growth. You can earn craving points by defeating enemies.
---Prepare for a rainy day, give a certain amount of starting capital
---Automatic mining station, a fully automatic flt-free engineering ship will automatically build a mining station for you
---Sentinel Array Switch
---Jujian dismantling device, can be used after obtaining "Jujian Engineering Technology", dismantling and recovering resources
---Fleet Sinking: Allows you to transform a fleet of your own into an attackable target, destroy it and analyze the wreckage reverse technology
---Advanced locator: Allows you to locate some special galaxies, such as the galaxy where strategic resources or giant buildings are located
-Independent gameplay enhancement system <optional>:
---Dynamic Difficulty (please go to 52 or see the profile picture in the group): Synchronous competition/ Economic assistance/ Eliminate the weak/ Adaptive combat enhancement
---Planet population limit (default closed)
-Easter egg relics <optional>:
---Headhunting ferret: new excavations, events, stories, rewards. Interesting artifact, can assimilate a planet into a headhunting ferret species, and add related characteristics.
---Cangxue Mountain Detection Array: new excavation sites, stories, rewards, scanners that assist the advanced locator, which can locate many magical things and prepare for the follow-up plot.
Cheat mode, click the big logo button in the mod panel to turn it on:
---Super Artifact
Bright Star Map
, an artifact from the 40,000 necromancers of Warhammer, can open the map and detonate stars at will
---Super Artifact
Eternal Star Torch
, the map is fully open, ignoring borders, enhancing the efficiency of aerospace
---Super Artifact
Dimensional Deconstruction Sword
, allows you to manipulate hyperspace channels
Download
---
Similar mods
---